During the holiday season, most of the people I know acquire more 'stuff' and enjoy an abundance of food and drink. That's because most of the people I know do not belong to the 1.3 billion people in the world who earn less than $1.25 a day.
This season is about giving, and yet most of us spend it giving to people who don't need anything.
Richard Johnson and his family have a better grip on global reality. Rich is an emergency physician and retrievalist based in Australia's Red Centre. He had a life-changing experience working in Rwanda where he was shown the difference that can be made to communities stricken by poverty when you combine a relatively small amount of money with a lot of effort and love.
You can read his full story here, which is truly inspiring. In 2004, having treated a premature infant, Rebecca, who was expected to die, and subsequently seeing her nursed to full health, Rich dedicated some of his time, energy, and money to seeing that Rebecca and other orphaned children could have a chance at a safe home, medical care, and education.
He recently returned and sent this email to his friends:
As I sat in my safe comfortable house with my full belly surrounded by my well nourished, hydrated, educated and immunised family I couldn't help be inspired by a man giving a shit and sharing his energy and resources to help those who really need it. It was a tiny effort on my part to make an online donation. I'm not going to miss a few hundred dollars but a kid gets to go to school for a year for that. The next time I see a 92 year old dementia patient from a nursing home who's been sent in with a blocked gastrostomy tube I might stop deluding myself about the 'massive difference' I'm making at work and consider that truly massive differences really can be made when we contribute to projects such as Richard's.
So if you're wondering whether you've given enough this season, feel free to consider a mosquito net, or a roof, or some schooling.
A Life Less Ordinary Facebook Page
Effective altruism – ensuring your charity donations are not wasted
The London Trauma Conference remains up there on my list of 'must go' conferences to attend. It marks the end of the year, fills me with hope and inspires me for the future. Unfortunately this year I was torn between the conference and the demands of clinical directorship so I could only get to the "Air Ambulance & Prehospital Care Day". At least this way I'm saved from the dilemma of which sessions to attend!
So what were the highlights of the Prehospital Day? For me, they were Prehospital ECMO,'Picking Up the Pieces', and the REBOA update.
Prehospital ECMO
Professor Pierre Carli gave us an update on prehospital ECMO. Professor Carli (not to be confused with the equally awesome Professor Carley) is the medical director of Service d'Aide Médicale Urgente (SAMU) in Paris. They've been doing prehospital ECMO in Paris since 2011 and the data analysed over three years reveals a 10% survival to hospital discharge rate. We know from the work in Asia that successful outcome following traditional cardiac arrest management and ECPR is related to the speed of the intervention. Transposing the time to intervention from his 2011 – 2013 data onto the survival curve that Chen et al produced explains why the success rate is limited:
The revised 2015 process aims to reduce the duration of CPR, reduce time to ECMO and therefore improve survival to discharge rates. They are doing this by dispatching the ECMO team earlier.
The eligibility criteria for ECPR is also changing; patients >18 and <75years, refractory cardiac arrest (defined as failure of ROSC after 20min of CPR), no flow for < 5 minutes with shockable rhythm or signs of life or hypothermia or intoxication, EtCO2 > 10mmHg at time of inclusion and no major comorbidity.
Already there appears to be an improvement with 16 patients treated using the revised protocol with 5 survivors (31%) – although we must be wary of the small numbers.
A concern that was expressed by the French Department of Health was the fear of a reduction in organ donation with the introduction of ECPR – it turns out that rates have remained stable. In fact the condition of non heart beating donated organs is better when ECMO has been instigated; the long term effects on organ donation are being assessed.
I'm without doubt that prehospital ECMO/ED ECMO is the future although currently in the UK our hospital systems aren't ready for this. If you want to learn more then look at the ED ECMO site or book on one of the many emerging courses on ED ECMO including the one that is run by Dr Simon Finney at the London Trauma Conference, or if you want to go further afield you could try San Diego (although places are fully booked on the next course).
Picking Up the Pieces
The Keynote speaker was Professor Sir Simon Wessely. He is a psychiatrist with a specialist interest in military psychology and his brief was to describe to us the public response to traumatic incidents. He has worked with the military and in civilian situations. After the 7/7 London bombings the population of London was surveyed: those most likely to be affected were of lower social class, of Muslim faith, those that had a relative that was injured, those unsure of the safety of others, those with no previous experience of terrorism and those experiencing difficulty in contacting others by mobile phone. Obviously there are many factors that we cannot influence however on the basis of the last risk factor our response to incidents has changed – the active discouragement to make phone calls has been changed to a recommendation of making short calls to friends and relatives.
The previous practice of offering immediate psychological debriefing to those involved in incidents was discounted by Prof Wessely – his research demonstrated that this intervention was not only not required but could actually result in harm: only a minority have ongoing psychological distress that can benefit from formal psychological input, which should occur later.
The approach that should be taken is to allow that individual to utilise their own social networks (family, friends, and colleagues) and to accept that in some cases the individual may not want or need to talk. This has led to the development of the Trauma Risk Management (TRIM) system which provides individuals within organisations that are exposed to traumatic events the skills required to identify those at risk of developing psychological problems and to recognise the signs and symptoms of those in difficulty. To a certain extent we naturally do this for our peers – I have spent many a night sitting in the 'Good Samaritan' pub with colleagues from the Royal London Hospital and London's Air Ambulance – but having a more formal system is probably of benefit to enable those who have ongoing difficulties to access additional support.
REBOA update
Finally, the REBOA update – Resuscitative Endovascular Balloon Occlusion of the Aorta. One year on, Dr Sammy Sadek informed us that there are now more courses teaching the REBOA technique than there are (prehospital) patients that have received it. Over the last year only seven patients have qualified for this intervention in London, far fewer than they had anticipated. Another three patients died before REBOA could be instigated. All patients had a positive cardiovascular response. Four of the seven died from causes other than exsanguination. Is it worth all the effort and resource to deliver this intervention when such a select group will benefit?
Obviously there was much more covered in the day, this is just a taste. If you've never been to the London Trauma Conference then I definitely would recommend it and even if you have been before there are so many breakout sessions now there is always something for everyone.
More on the London Trauma Conference:
Merry Christmas and see you next year!
Louisa Chan
I was in Edinburgh two weeks ago, examining for the Diploma in Retrieval and Transfer Medicine. From there I flew to Slovenia, where I ran a critical care course and then was invited to give a talk entitled 'Why I Do Emergency Medicine'.
Little did I realise that I'd left behind in Edinburgh a department full of people who had also considered this question and provided an inspiring answer:
Wishing our colleagues and patients a safe and fulfilling Christmas & New Year
This talk was presented at the Royal College of Emergency Medicine Annual Scientific Meeting in Manchester in September 2015.
You can download the audio here, listen online here, or find it in iTunes at the RCEM FOAMed Network here.
A brief summary of the talk and related references are here.
Thanks to Rob MacSweeney's fantastic Critical Care Reviews I learned of Idarucizumab, a monoclonal antibody fragment that binds the (pesky) anticoagulant dabigatran. Two industry-supported studies this week show rapid, complete reversal of anticoagulation in healthy volunteers(1) and patients who were either bleeding or undergoing procedures(2). The dose given to patients was 5g intravenously.
An accompanying editorial(3) highlights that the clinical study did not have a control group, and these patients had a high mortality. Further controlled studies examining patient-orientated outcomes will be helpful.
Of interest, another editorialist(4) lists other potential antidotes for Non-vitamin-K antagonist oral anticoagulants (NOACs) that have been or are being tested: an antidote against all oral direct factor Xa inhibitors called andexanet alpha (a recombinant activated factor X that binds direct factor Xa inhibitors), and a modified thrombin has been shown to be effective in vitro and in animals for reversal of dabigatran and potentially also other direct thrombin inhibitors.
1. Safety, tolerability, and efficacy of idarucizumab for the reversal of the anticoagulant effect of dabigatran in healthy male volunteers: a randomised, placebo-controlled, double-blind phase 1 trial
The Lancet Volume 386, No. 9994, p680–690, 15 August 2015

2. Idarucizumab for Dabigatran Reversal
N Engl J Med. 2015 Aug 6;373(6):511-20

3. Targeted Anti-Anticoagulants
N Engl J Med. 2015 Aug 6;373(6):569-71
4. Antidotes for anticoagulants: a long way to go
The Lancet Volume 386, No. 9994, p634–636, 15 August 2015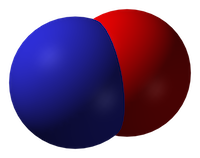 The use of inhaled nitric oxide is established in certain groups of patients: it improves oxygenation (but not survival) in patients with acute respiratory distress syndrome(1), and it is used in neonatology for management of persistent pulmonary hypertension of the newborn(2). But it can be applied in other resuscitation settings: in arrested or peri-arrest patients with pulmonary hypertension.
Read this (modified) description of a case managed by one of my resuscitationist friends from an overseas location:
It sounds impressive. I don't have more case details, and don't know how confident they could be about the diagnosis of amniotic fluid embolism but the presentation certainly fits with acute pulmonary hypertension with RV failure. The use of inhaled nitric oxide has certainly been described for similar scenarios before(3). But it raises bigger questions: is this something we should all be capable of? Are there cardiac arrests involving or caused by pulmonary hypertension that will not respond to resuscitation without nitric oxide?
Nitric oxide
Inhaled nitric oxide is a pulmonary vasodilator. It decreases right-ventricular afterload and improves cardiac index by selectively decreasing pulmonary vascular resistance without causing systemic hypotension(4).
RV failure and pulmonary hypertension
Patients may become shocked or suffer cardiac arrest due to acute right ventricular dysfunction. This may be due to a primary cardiac cause such as right ventricular infarction (always consider this in a hypotensive patient with inferior STEMI, and confirm with a right ventricular ECG and/or echo). Alternatively it could be due to a pulmonary or systemic cause resulting in severe pulmonary hypertension, causing secondary right ventricular dysfunction. The commonest causes of acute pulmonary hypertension are massive PE, sepsis, and ARDS(5).
The haemodynamic consequences of RV failure are reduced pulmonary blood flow and inadequate left ventricular filling, leading to decreased cardiac output, shock, and arrest. In severe acute pulmonary hypertension the RV distends, resulting in a shift of the interventricular septum which compresses the LV and further inhibits LV filling (the concept of ventricular interdependence).
What's wrong with standard ACLS?
In some patients with PHT who arrest, CPR may be ineffective due to a failure to achieve adequate pulmonary blood flow and ventricular filling. In one study of patients with known chronic PHT who arrested in the ICU, survival rates even for ventricular fibrillation were extremely poor and when measured end tidal carbon dioxide levels were very low. In the same study it was noted that some of the survivors had received an intravenous bolus administration of iloprost, a prostacyclin analogue (and pulmonary vasodilator) during CPR(6).
CPR may therefore be ineffective. Intubation and positive pressure ventilation may also be associated with haemodynamic deterioration in PHT patients(7), and intravenous epinephrine (adrenaline) has variable effects on the pulmonary circulation which could be deleterious(8).
If inhaled nitric oxide (iNO) can improve pulmonary blood flow and reduce right ventricular afterload, it could theoretically be of value in cases of shock or arrest with RV failure, especially in cases of pulmonary hypertension; these are patients who otherwise have poor outcomes and may not benefit from CPR.
Is the use of iNO described in shock or arrest?
Numerous case reports and series demonstrate recovery from shock or arrest following nitric oxide use in various situations of decompensated right ventricular failure from pulmonary hypertension secondary to pulmonary fibrotic disease(9), pneumonectomy surgery(10), and pulmonary embolism(11) including post-embolectomy(12).
Acute hemodynamic improvement was demonstrated following iNO therapy in a series of right ventricular myocardial infarction patients with cardiogenic shock(13).
A recent systematic review of inhaled nitric oxide in acute pulmonary embolism documented improvements in oxygenation and hemodynamic variables, "often within minutes of administration of iNO". The authors state that these case reports underscore the need for randomised controlled trials to establish the safety and efficacy of iNO in the treatment of massive acute PE(14).
Why aren't they telling us to use it?
If iNO may be helpful in certain cardiac arrest patients, why isn't ILCOR recommending it? Actually it is mentioned – in the context of paediatric life support. The European Resuscitation Council states:

Should we use it?
So if acute (or acute on chronic) pulmonary hypertension can be suspected or demonstrated based on history, examination, and echo findings, and the patient is in extremis, it might be anticipated that standard ACLS approaches are likely to be futile (as they often are if the underlying cause is not addressed). One might consider attempts to induce pulmonary vasodilation to improve pulmonary blood flow and LV filling, improving oxygenation, and reducing RV afterload as means of reversing acute cor pulmonale.
Are there other pulmonary vasodilators we can use?
iNO is not the only means of inducing pulmonary vasodilation. Oxygen, hypocarbia (through hyperventilation)(15), and alkalosis are all known pulmonary vasodilators, the latter providing an argument for intravenous bicarbonate therapy from some quarters(16). Prostacyclin is a cheaper alternative to iNO(17) and can be given by inhalation or intravenously, although is more likely to cause systemic hypotension than iNO. Some inotropic agents such as milrinone and levosimendan can lower pulmonary vascular resistance(18).
What's the take home message?
The take home message for me is that acute pulmonary hypertension provides yet another example of a condition that requires the resuscitationist to think beyond basic ACLS algorithms and aggressively pursue and manage the underlying cause(s) of shock or arrest. Inhaled pulmonary vasodilators may or may not be available but, as always, whatever resources and drugs are used, they need to be planned for well in advance. What's your plan?

References
1. Adhikari NKJ, Dellinger RP, Lundin S, Payen D, Vallet B, Gerlach H, et al.
Inhaled Nitric Oxide Does Not Reduce Mortality in Patients With Acute Respiratory Distress Syndrome Regardless of Severity.
Critical Care Medicine. 2014 Feb;42(2):404–12
2. Steinhorn RH.
Neonatal pulmonary hypertension.
Pediatric Critical Care Medicine. 2010 Mar;11:S79–S84 Full text
3. McDonnell NJ, Chan BO, Frengley RW.
Rapid reversal of critical haemodynamic compromise with nitric oxide in a parturient with amniotic fluid embolism.
International Journal of Obstetric Anesthesia. 2007 Jul;16(3):269–73
4. Creagh-Brown BC, Griffiths MJ, Evans TW.
Bench-to-bedside review: Inhaled nitric oxide therapy in adults.
Critical Care. 2009;13(3):221 Full text
5. Tsapenko MV, Tsapenko AV, Comfere TB, Mour GK, Mankad SV, Gajic O.
Arterial pulmonary hypertension in noncardiac intensive care unit.
Vasc Health Risk Manag. 2008;4(5):1043–60 Full text
6. Hoeper MM, Galié N, Murali S, Olschewski H, Rubenfire M, Robbins IM, et al.
Outcome after cardiopulmonary resuscitation in patients with pulmonary arterial hypertension.
American Journal of Respiratory and Critical Care Medicine. 2002 Feb 1;165(3):341–4.
Full text
7. Höhn L, Schweizer A, Morel DR, Spiliopoulos A, Licker M.
Circulatory failure after anesthesia induction in a patient with severe primary pulmonary hypertension.
Anesthesiology. 1999 Dec;91(6):1943–5 Full text
8. Witham AC, Fleming JW.
The effect of epinephrine on the pulmonary circulation in man.
J Clin Invest. 1951 Jul;30(7):707–17 Full text
9. King R, Esmail M, Mahon S, Dingley J, Dwyer S.
Use of nitric oxide for decompensated right ventricular failure and circulatory shock after cardiac arrest.
Br J Anaesth. 2000 Oct;85(4):628–31. Full text
10. Fernández-Pérez ER, Keegan MT, Harrison BA.
Inhaled nitric oxide for acute right-ventricular dysfunction after extrapleural pneumonectomy.
Respir Care. 2006 Oct;51(10):1172–6 Full text
11. Summerfield DT, Desai H, Levitov A, Grooms DA, Marik PE.
Inhaled Nitric Oxide as Salvage Therapy in Massive Pulmonary Embolism: A Case Series.
Respir Care. 2012 Mar 1;57(3):444–8 Full text
12. Schenk P, Pernerstorfer T, Mittermayer C, Kranz A, Frömmel M, Birsan T, et al.
Inhalation of nitric oxide as a life-saving therapy in a patient after pulmonary embolectomy.
Br J Anaesth. 1999 Mar;82(3):444–7 Full text
13. Inglessis I, Shin JT, Lepore JJ, Palacios IF, Zapol WM, Bloch KD, et al.
Hemodynamic effects of inhaled nitric oxide in right ventricular myocardial infarction and cardiogenic shock.
Journal of the American College of Cardiology. 2004 Aug;44(4):793–8 Full text
14. Bhat T, Neuman A, Tantary M, Bhat H, Glass D, Mannino W, Akhtar M, Bhat A, Teli S, Lafferty J.
Inhaled nitric oxide in acute pulmonary embolism: a systematic review.
Rev Cardiovasc Med 2015;16(1):1–8.
15. Mahdi M, Joseph NJ, Hernandez DP, Crystal GJ, Baraka A, Salem MR.
Induced hypocapnia is effective in treating pulmonary hypertension following mitral valve replacement.
Middle East J Anaesthesiol. 2011 Jun;21(2):259-67
16. Evans S, Brown B, Mathieson M, Tay S.
Survival after an amniotic fluid embolism following the use of sodium bicarbonate.
BMJ Case Rep. 2014;2014
17. Fuller BM, Mohr NM, Skrupky L, Fowler S, Kollef MH, Carpenter CR.
The Use of Inhaled Prostaglandins in Patients With ARDS: A Systematic Review and Meta-analysis.
Chest. 2015 Jun;147(6):1510–22 Full text
18. LITFL: Right Ventricular Failure
Further reading
Life In The Fast Lane iNO info
LITFL on Pulmonary Hypertension
The critical care and #FOAMed community lost our friend Dr John Hinds a few days ago.
We're in the business of sudden death. As prehospital, emergency, acute medicine and intensive care clinicians, facing the reality of the tragic loss of a living person, loved by their friends and family, is our day job. This makes me think we shouldn't really have any reason to be 'shocked' or 'surprised'. But we have every right to be sad.
The news came in the same week as the tragic Flight for Life Helicopter Crash in Colorado, bringing us another unwelcome reminder of the dangers of prehospital work. My HEMS colleagues and I are always mindful of the possibility that every time we get in the helicopter it could be our last, and I've no doubt John appreciated this reality when responding on his motorcycle.
I admired John as he was the quintessential resuscitationist. He was not bound by specialty or location in his passion for excellence in life-saving medicine. He was a master (and innovator) of advanced prehospital emergency medicine in a region where it still barely exists. He was supportive of emergency physicians providing emergency anaesthesia. He performed the first thoracotomy for more than a decade in one hospital, prompting a review of systems, equipment and training and bringing specialties together to embrace multidisciplinary trauma management. He inspired our friends across the world with his approach to intensive care patients.
Two weeks ago John and I gave two of the opening talks at the SMACC conference in Chicago. My talk went first – entitled 'Advice to a Young Resuscitationist'. I attempted to list a number of tips that could help a resuscitationist become more effective at saving lives while surviving and thriving in our often traumatic milieu. The talk will be uploaded soon, and I've listed the pieces of advice below. What strikes me now like a slap across the face with a large wet fish is the realisation that John exemplified every one of these characteristics and habits:
1. Carve your own path that takes you on a richer path than that worn by trainees in a single specialty
John was an anaesthetist, an intensivist, and prehospital doctor.
2. Never waste an opportunity to learn from other clinicians – leave your ego at the door. See any feedback as an opportunity to learn and to improve, no matter how painful it is to receive.
Despite being among the best in his field, John would on occasion discuss challenging cases and ask if we could think of anything else that should have been done (our answer being, without exception, "no").
3. Have the confidence and self-belief to perform actions you are competent to perform when needed, to avoid the tragedy of acts of omission.
John's amazing talk on "crack the chest – get crucified" (when no-one else would) shows how he embraced this mindset: do what needs to be done – with honourable intentions – and manage the consequences later.
4. You can't save every one, but you can make each case count. When a case goes wrong you need to change something – yourself, your colleagues or the system.
John was a super-agent of change wherever he operated. One beautiful example is how in one hospital the thoracotomy tray ended up being named after him!

5. Caring is so critical to what we do, and is one of the most important things to patients and their families.
As Greg Henry taught me (quoting Theodore Roosevelt) : 'Nobody cares how much you know until they know how much you care'
John was gentle, kind, and humble. So many of his tributes remark on his compassion and dedication to patients.
6. Choose your colleagues & your environment well. Greater team cohesiveness is protective against burnout and compassion fatigue.
John was proud of the teamwork he enjoyed with his ICU colleagues, and worked with forward thinking colleagues who contribute significantly to #FOAMed.
7. Strive for balance in your life and your work. Consider part time working or mixing your critical care with a non-clinical or non-critical care interest.
John was revered and loved within the world of motorcycle racing, a passion he managed to combine with his flair for critical care.
8. Train your brain to be aware of and to utilise strategies that protect it against cognitive traps and avoidable performance limitations under stress – learn the hacks for your MINDWARE.
Many of us now introduce stressors into our simulation training to help us learn to deal with the adrenal load of a difficult resuscitation. But I doubt many of us can hope to achieve the intense focus and concentration under pressure that is required of motorcycle racers. John sent me a link to this video of racer Michael Dunlop a few weeks ago with the comment 'How about this for a scare!'

9. Maintain perspective. It's not all about you or your resus room.The most effective resuscitationists save lives when they're not there. They work on the systems – the processes, the training, the governance, the audit, the research.
John was a brilliant educator and systems thinker. The care given at the roadside, in the ED, the ICU and the operating room at many sites is better because of the teaching he gave and the approaches he developed.
10. Understand that everything you say and do in a resuscitation casts memorable impressions in trainees' minds like the tossing of pebbles into a pond, whose ripples reach out and out to affect so many future lives and deaths in other resuscitation rooms.
You can imagine the obstacles and personalities John faced when trying to improve care in the environments in which he worked. But through it all he remained a gentleman. Always constructive, always collaborative, always supportive. I've never heard him say a bad word about any named individual or criticise another specialty. He truly embodied the non-tribal spirit of SMACC, which sets an example for us all to aspire to, and will influence future resuscitation room behaviour in far-reaching locations.
11. Behave as you would want to be remembered, and be mindful of the extent of the ripples in the pond. But don't let that put you off throwing the pebbles – embrace the challenge of the highs and lows and above all enjoy the ride, for it is awesome.
In just 35 years of life John saved the lives of many and changed the lives of many more. He knew how to throw pebbles and wasn't afraid to point out the lack of emperor's clothes around many traditional aspects of medical practice. And that smile seen in all the pictures of him shows there's no doubt John enjoyed the ride, and it was awesome. Thanks to his wit, intelligence, teaching, charm, and resuscitation brilliance, he helped us enjoy it all the more too.
I spent a lot of time preparing my talk 'Advice to a Young Resuscitationist'. It's clear to me now that I needn't have bothered. Sharing the stage with John, I could have saved everyone's time by simply saying: 'Try to be like THIS guy'.
I am extremely privileged to know him, to have learned from him, and to have shared some moments from his days at smaccUS.
We will mourn, we will remember, and we will honour him by being the best resuscitationists we can.
You can also honour him by signing the Northern Ireland Air Ambulance petition
Currently the RAGE Podcast site is recovering from a cold, so here are the show notes for the pre-SMACC mini RAGE episode released June 2015.
And here are the references:
It's a knockout

GoodSAM
GoodSAM App
AVOID: Air Versus Oxygen in ST-Segment Elevation Myocardial Infarction.
HOT or NOT trial: HyperOxic Therapy OR NormOxic Therapy after out-of-hospital cardiac arrest (HOT OR NOT): a randomised controlled feasibility trial.
Helicopter Emergency Medical Services
Survival benefit of a physician-staffed HEMS assistance for severely injured patients
Willingness to pay for lives saved by HEMS
Intraosseous access
Intraosseous infusion rates under high pressure: a cadaveric comparison of anatomic sites.
Intraosseous hypertonic saline: myonecrosis in swine
Intraosseous hypertonic saline: safe in swine
Discussion post about intraosseous hypertonic saline at Sydney HEMS
Handstands
Handstands: a treatment for supraventricular tachycardia?
Impact of a modified Valsalva manoeuvre in the termination of paroxysmal supraventricular tachycardia
The next RAGE Podcast will air late August / early September
Many clinicians extrapolate adult research findings to paediatric patients because there's no alternative, and until now we've had to do that with post-cardiac arrest therapeutic hypothermia after paediatric cardiac arrest.
However the THAPCA trial in the New England Journal of Medicine now provides child-specific data.
It was a multicentre trial in the US which included children between 2 days and 18 years of age, who had had an out-of-hospital cardiac arrest and remained comatose after return of circulation. They were randomised to therapeutic hypothermia (target temperature, 33.0°C) or therapeutic normothermia (target temperature, 36.8°C) within 6 hours after the return of circulation.
Therapeutic hypothermia, as compared with therapeutic normothermia, did not confer a significant benefit with respect to survival with good functional outcome at 1 year, and survival at 12 months did not differ significantly between the treatment groups.
These findings are similar to the adult TTM trial, although there are some interesting differences. In the paediatric study, the duration of temperature control was longer (120 hrs vs 36 hrs in the adult study), respiratory conditions were the predominant cause of paediatric cardiac arrest (72%), and there were only 8% shockable rhythms in the paediatric patients, compared with 80% in the adult study.
The full text is available here.
Therapeutic Hypothermia after Out-of-Hospital Cardiac Arrest in Children
N Engl J Med. 2015 Apr 25