This talk was presented at the Royal College of Emergency Medicine Annual Scientific Meeting in Manchester in September 2015.
You can download the audio here, listen online here, or find it in iTunes at the RCEM FOAMed Network here.
A brief summary of the talk and related references are here.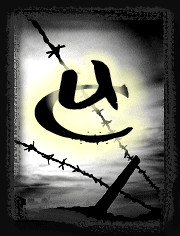 "It's better to have it and not need it, than to need it and not have it"
My great friend and fellow Brit Lee Morrison is in Sydney again, teaching people how to save lives. Like a resuscitationist. But Lee isn't a health care worker. He is a professional self protection instructor and martial athlete. The lives he is teaching people to save are their own and those of their friends and families. Lee has travelled the world and taught a diverse range of professionals including law enforcement and military special forces personnel. His current world tour will include the Czech Republic, USA, France, Russia and Germany after Australia.
What does this have to do with resuscitation? In my experience, almost everything. Hitting someone in self defence is technically very easy. Doing a resuscitative hysterotomy is technically very easy. Being able to do either of those things under stress can be difficult or impossible for some people.
Those who strive to understand and cultivate the Mind of the Resuscitationist know the importance of preparation through simulation under stress; the need to acknowledge and control the physiological and emotional response to stress; the necessity to train outside ones comfort zone and minimise the gap between simulated and real situations by optimising the cognitive fidelity of training scenarios; and the requirement to access the right mental state in an instant in which failure is not considered to be an option.
People who do not wish to witness the discussion or demonstration of violence or who cannot stand swearing should stop now. Those of you who want to see mastery in action watch the video below of Lee teaching in Germany.
I want you to appreciate the following:
Presentation style – how to connect with an audience and fully engage them through humour, passion, emphasis, intelligent discourse, and detailed explanations that connect emotionally and physically as well as intellectually.
The loss of fine motor skill under stress (2 min 13 sec)
The mindset of determination (2 min 48 sec) – consider how this relates to the perspective of the resuscitationist prepared to do a resuscitative thoracotomy under stress
How to influence and win arguments in a conflict situation by being assertive but providing a face-saving get-out for the aggressor. I have applied this multiple times in the resus room and in retrieval situations. (4 min 11 sec)
Training honestly – maintaining safety but 'doing it like you f—-ing mean it'. Get out of your comfort zone and make the discomfort as real as possible. (7 min 37 sec)
How to minimise the gap between your training and what you're training for, when legal, moral, and safety restrictions prevent you from doing the actual task for real as a training exercise. Using fatigue, pain, and disorientation as perturbations so you learn to recognise and mitigate their effects. (9 min 19 sec)
Accessing a single mental state that provides focus and prevents distraction from discomfort (11 min 40 sec)
If the video made you feel uncomfortable ask yourself why. If it's because you consider yourself to be above violence and find the subject matter, language, and humour to be distasteful, that's your right to feel like that. But try to dig a little deeper and ask yourself whether there are potential situations in your life that could confront you with fear or pain that you could be better prepared for if you trained with a different mindset.
When the situation arises that demands life-saving action and you are tired, hungry, scared, and discouraged by opposing advice or opinion, do you have the self-knowledge and resilience to see it through? If you don't know the answer to that, isn't it time you found out?
You can find out more about Lee at Urban Combatives
My talk at the SmaccGOLD conference in March 2014
Cliff Reid – When Should Resuscitation Stop from Social Media and Critical Care on Vimeo.
Here are the slides:
A paediatric trauma centre study showed that in their system, seven people at the bedside was the optimum number to get tasks done in a paediatric resuscitation. As numbers increased beyond this, there were 'diminishing marginal returns', ie. the output (tasks completed) generated from an additional unit of input (extra people) decreases as the quantity of the input rises.
The authors comment that after a saturation point is reached, "additional team members contribute negative returns, resulting in fewer tasks completed by teams with the most members. This pattern has been demonstrated in other medical groups, with larger surgical teams having prolonged operative times and larger paramedic crews delaying the performance of cardiopulmonary resuscitation."
There are several possible explanations:
crowding limits access to the patient or equipment;
"social loafing"- staff may feel less accountable for the overall group performance and less pressure to accomplish individual tasks;
seven is the number recommended in that institution's trauma activation protocol, with optimal role allocation described for a team of that size;
teams with redundant personnel may experience role confusion and fragmentation, resulting in both repetition and omission of tasks.
In my view, excessive team size results in there being more individuals to supervise & monitor, and hence a greater cognitive load for the team leader (cue the resus safety officer). More crowding and obstruction threatens situational awareness. There is more difficulty in providing clear uninterrupted closed loop communication. And general resuscitation room entropy increases, requiring more energy to contain or reverse it.
However, for paediatric resuscitations requiring optimal concurrent activity to progress the resuscitation, I do struggle with less than five. Unless of course I'm in my HEMS role, when the paramedic and I just crack on.
More on Making Things Happen in resus.
Factors Affecting Team Size and Task Performance in Pediatric Trauma Resuscitation.
Pediatr Emerg Care. 2014 Mar 19. [Epub ahead of print]

Families allowed to be present during attempted cardiopulmonary resuscitation had improved psychological outcomes at ninety days.
Adult family members of adult patients were studied in this randomized study from France.
Resuscitation team member stress levels and effectiveness of resuscitation did not appear to be affected by family presence.
Family Presence during Cardiopulmonary Resuscitation
N Engl J Med. 2013 Mar 14;368(11):1008-18

The talks from SMACC 2013 – the best critical conference ever (so far) – are being made available.
Here's my talk on Making Things Happen.
Video:
An audio only version is available here:
References from the talk and the slide set are available here

For more SMACC talks susbscribe via iTunes or keep an eye on the Intensive Care Network site
A new breed, and new terminology
Scott Weingart MD and colleagues have published a discussion paper [1] outlining the role of emergency physicians who have completed additional critical care training – ED intensivists – and the potential benefits these individuals might bring to patients, emergency departments, and their emergency physician colleagues.
The paper also introduces a glossary of new terms which might help clarify future discussion of this practice area:
Potential benefits of ED-intensivists – and associated adequately staffed areas within ED that facilitate ongoing critical care delivery – include:
Scott's whole mission is about bringing 'upstairs care downstairs', and educating others to do that, at which he is a true master. No doubt he will singlehandedly have inspired a large cohort of emergency physicians to train in critical care. Examples of ED intensivists and their roles are listed here on the EMCrit site.
Emergency physician intensivists in the Old Country
As an 'ED-intensivist' myself, I do believe many of those advantages can be realised. In the UK when I originally trained in both EM and ICM there was a small number of similarly trained individuals and we collectively called ourselves 'EPIC' – 'Emergency Physicians in Intensive Care'.
Our shared energy and enthusiasm led to a dedicated conference in 2011 and it's possible that our proselytizing combined with publications like Terry Brown's 'Emergency physicians in critical care: a consultant's experience'[2] may have made some small contribution to the subsequent explosion in interest in dual accreditation in EM & ICM in the UK.
Disappearing upstairs
When I moved to Australia in 2008 I was excited to hear that emergency docs now made up the largest proportion of dual trained new intensivists. When I asked a leading member of this group whether he saw any role for an 'EPIC' community in Australia I was surprised and disappointed with the response:
'Nice idea but I don't see the point. I can't think of anyone who dual trained who's still working in emergency medicine'
So it seems those who were in the best position to bring upstairs care downstairs had all disappeared upstairs. Many will admit it's not just because they find critical care more interesting than emergency medicine; the combination of a significantly higher income (through private practice) with better working conditions plays a significant role.
There are other opportunities in Australia for emergency physicians to practice critical care. Prehospital & retrieval medicine services undertake interhospital critical care transport of patients from small and often remote facilities where all of the first few hours of intensive care must be delivered by retrieval teams in often challenging environments with limited personnel and equipment. In some cases it's these retrieval physicians who are able to fulfil the role of ED-intensivist in their own EDs.
Integrated critical care models and SuperDoctors
Another Australian example is the 'integrated critical care' model pioneered in some regional centres in rural New South Wales where emergency physicians with critical care training aim to provide seamless care to patients in the prehospital, ED, ICU and ward environments. I was lucky enough to do some locum shifts in one of these centres – Tamworth – where the service is delivered by some of the most highly skilled and dedicated physicians I've ever met. Check out their registrar job ad for a flavour of their work. This model was described in a 2003 publication[3] by my Sydney HEMS colleague Craig Hore which lists its features as follows:
So it appears the benefits to patients, hospitals, and team skills of ED-intensivists have been espoused for some years in the Anglo-Australian setting, and different practice models evolve to best serve local need.
Resuscitating the resuscitationists
Is it time to revive EPIC? I chased up my UK buddies who co-founded it, and here are extracts from their replies (note 'CCT' refers to certificate of completion of training – the UK equivalent of specialist accreditation or board certification):
So it appears emergency physician intensivists are growing in number, but employment prospects in both specialties are not guaranteed. If we are to recruit them to work as ED intensivists (ie. providing critical care in the ED) we have a challenge in making such posts attractive and sustainable. Emergency medicine in the UK is suffering at the moment, and we'll have to work hard to stop those who are dual trained from disappearing upstairs.
Your comments on this are invited. Should there be more critical care- trained EPs? Shouldn't ALL EPs have the right critical care skills to manage the first few hours of critical care? Can you call yourself an emergency physician and not be a 'resuscitationist'? Where do retrievalists fit into this spectrum? How do we help motivate those who are dual trained to stay in the ED for some of their time? Is there a need for a body like EPIC to guide those who are considering dual training, and to provide recommendations to employers and physicians on models of care and job planning? I would love to get more of an international perspective on this issue.
1. ED intensivists and ED intensive care units
Am J Emerg Med. 2013 Mar;31(3):617-20
Full text link available from here
2. Emergency physicians in critical care: a consultant's experience
Emerg Med J. 2004 Mar;21(2):145-8
Full text link available from here

3. Integrated critical care: an approach to specialist cover for critical care in the rural setting
Med J Aust. 2003 Jul 21;179(2):95-7

The whole purpose behind my career and this blog is to save life. Like most emergency physicians I don't see a huge number of resuscitation patients myself in a given week, so my best hope in making a difference is to develop my teaching skills so that I can motivate and inspire others to improve their ability to manage resuscitation.
The highlight of my week therefore has been the receipt of some email feedback from a colleague in Germany. An intensivist, internist, and prehospital doctor (I like him already) who tells me he found my 'Own the Resus' talk helpful:

Dear Dr. Reid,

Few days ago, too tired too sleep after a long shift on my ICU (18 beds internal medicine ICU, I am specialist in internal medicine specialized in intensive care and prehospital emergency medicine in a major German city) I watched your talk via emcrit podcast. I was immediately caught, I soaked in every word, I was fascinated, watched it twice in the middle of the night and next afternoon I listened to it in my car driving to work.

At this very day I did some overdue crap beyond the end of my shift when I heard the ominous shuffling of feet and rolling of the emergency cart from the other end of the ward… "I think we need your help…."

There it was, difficult airway situation. Patient crashing.

Then what followed was a kind of "out of body experience". I did what was necessary, made things happen like calling anesthesia difficult airway code, calling the surgeons, organizing fiber optics and meanwhile trying to secure that airway myself until i could dispatch anesthesia to the head and surgeons to the neck. Within few minutes there were 6 doctors and 5 nurses shuffling on 9 square meters…

I found myself 1 meter behind the foot end of the pts bed and with your talk in my head I found me consciously controlling the crowd. There was suddenly the messages of your talk and there was me. I don't know how to put it into words, I wouldn't have done something else in medical terms but thanks to your talk I had the vocabulary, the tools to reflect myself as the leader to be in charge of the situation somehow with more distance, and after a successful resus the 10 people involved in this code went off with a good feeling that everybody contributed in what they could and all for the pts benefit.

Your talk was a kind of transition to the next level for me: from the colleague who asks how to get out of trouble in many situations because he was often deeply in trouble, to the one who leads out of trouble.

With your talk many things suddenly became clear and I am looking forward to be able to work harder on this role of leading.

Thank you very much.

D


Ever been at a cardiac arrest resuscitation where someone's opening and closing drawers at great speed but failing to retrieve the drugs or equipment you've asked for urgently?
What if your resus trolley were designed by team of clinicians, engineers, and designers? Such a project was achieved through a collaboration between Imperial College London and the Helen Hamlyn Centre for Design, and the award-winning result was called the 'Resus:Station'.
The trolley separates into three trolleys for airway, drugs and defibrillation, and circulation. The contents are visible from the outside.
Image from Pubmed Free Full Text Article
As well as improving access to equipment, the trolley can log the team's actions during each resuscitation attempt. It can also provide an instant display of its readiness for use by recording the removal and replacement of each item.
In a randomised comparison with a standard resus trolley, a number of measures of efficiency and team performance were significantly better using the Resus:Station during simulated cardiac arrest resuscitations.
It appears to be specifically designed for cardiac arrest situations rather than 'resus' in its wider context. The most recent article (cited below) reports that a newer prototype is being developed prior to the manufacture of the final product.
For an in depth discussion of how resus room layout can optimise efficiency, check out Minh Le Cong's PHARM blog and podcast with James French and Scott Weingart on Clinical Logistics
The "Resus:Station": the use of clinical simulations in a randomised crossover study to evaluate a novel resuscitation trolley.
Resuscitation. 2012 Nov;83(11):1374-80 Free full text

I was lucky to be accompanied through much of my emergency medicine training and specialist work in the UK by Bruce Armstrong. We shared many resuscitation cases together in hospitals and in prehospital care.
When preparing the team in resus, Armstrong used to appoint a 'safety officer'. This could be a nurse or physician – it didn't matter. Their role was to stay hands-off and be the eyes, ears, and mouth that would identify impending hazards and verbally intervene to thwart them.
This process seemed so natural that I rarely gave it a thought, but its glaring absence from every place I've worked since has only recently hit me.
Because my son goes swimming.
My three year old son attends a swimming class. There is usually one other child in the class. Recently a third child joined the class and I found myself getting uncomfortable. How could the instructor stay vigilant? What if while holding one child one of the others sank under water out of her field of view? My own obsessive reading about the limitations of human perception and cognition has convinced me that no-one can really focus on more than one thing at a time.
A friend of mine has coached kids at swimming so I asked him how they solve this. The answer was obvious – you rely on the life guards whose sole role is look out for everyone's safety. Duh.
And then it came to me. Armstrong knew this all along. He got this idea from his prehospital experience working with fire & rescue crews and brought it into the ED. It didn't occur to me that no-one else did this. It was just him.
Keen to explore whether anyone else had embraced this idea, I decided to go to the top when it comes to patient safety, and contacted Martin Bromiley. He told me he hadn't come across the role in this specific setting, although did point out a great example from the BBC Documentary 'Operation Iceberg', in which 'a group of scientists boarded an iceberg with someone watching over the big picture of polar bears and the berg cracking as well as fog etc'. Martin directed me to the Clinical Human Factors Group on LinkedIn, where interest was shown in the concept although it was apparent others haven't come across it.
I went back to Armstrong to push him on further thoughts:

Yes a thought….in every other high risk environment they have a specific safety officer, whether it be nuclear industry, airline etc.

The role is specific not an add on to another role.

In healthcare we are seen as successful the more we do by one person. Think lean… think 'efficiencies' in the health service. Other industries focus on safety. Get safety right, your brand is safe and the public go with you. If you don't put safety first it is only a matter of time before disaster strikes. In healthcare we have too many serious incidents. The time has come to believe in and practice safety in health care rather than ticking boxes and not applying CRM and human factors.


One such example from industry shows that safety officers may use checklists, such as this one from the Australian Maritime Safety Authority in response to an oil spill.
So here's a proposed one for a Resuscitation Room Safety Officer. It's a first draft to get the idea out there and start the conversation – just click the image below to enlarge. I've written (and used) checklists in resus before, but none specifically for a safety officer.
I would like to hear if anyone's already doing this anywhere, and how it's been working.

Cliff